Run Your Own

Do-It-Yourself


Music Distribution Service
Easily join the digital music age.
EVEARA's White Label solution equips your company and brand with the most powerful, the most user friendly, and the most innovative DIY tools on the market.
Run Your Own Do-It-Yourself Music Distribution Service
EVEARA's end-to-end solution enables your company and brand to enter the Do-It-Yourself music distribution market. Position your company and brand as an artist-friendly one. Empower independent music creators, and enable them to distribute their music via all relevant music services, such as Spotify, Apple Music, Amazon Music, and many more!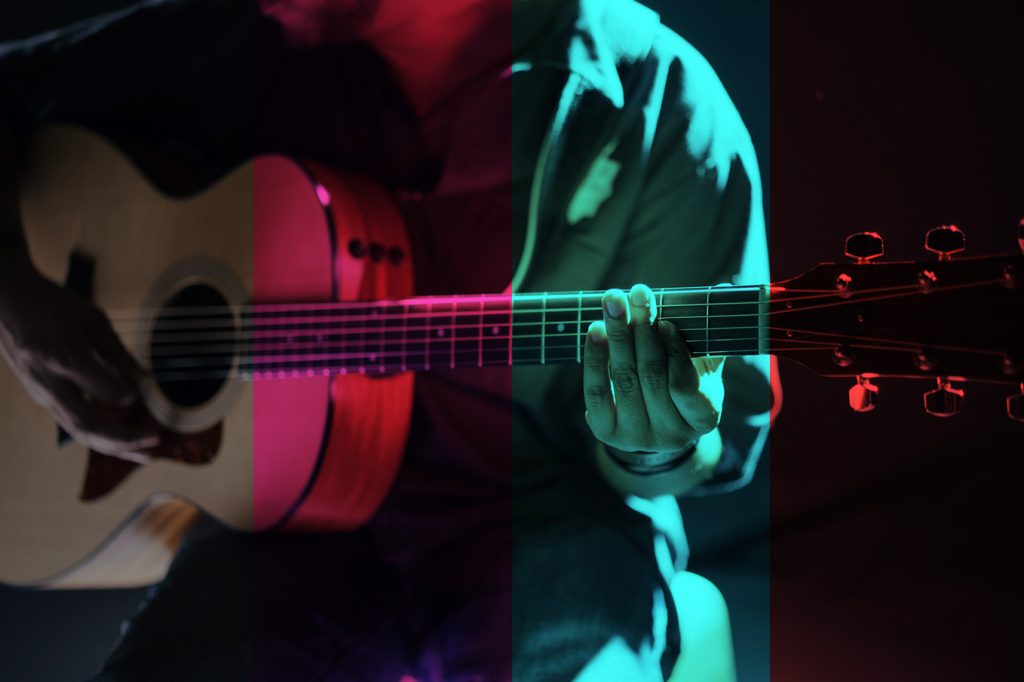 Let Independent Music Creators release their music at ease.
Music creators are able to distribute their music as single tracks, albums, EPs, or compilations, via all relevant music streaming and download services, and reach a global audience. We deliver to over 150 digital music retailers. Music creators always remain in control, keeping 100% of their rights and earnings.
EVEARA

even supports

Dolby Atmos

and

Sony 360 Reality Audio

,
as well as high-quality audio up to 192kHz at 24Bit.
All the tools you need at your fingertips.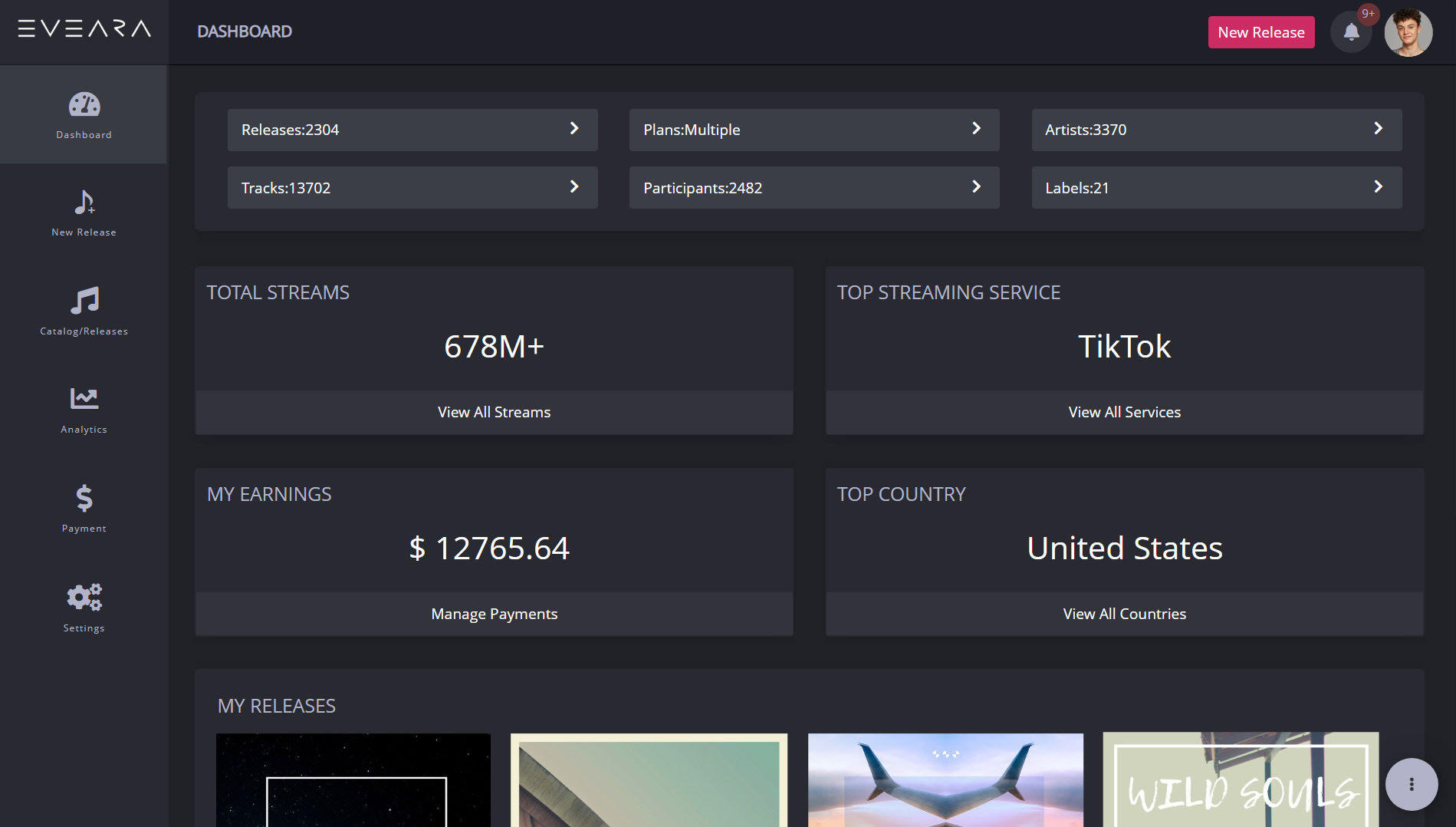 Our Dashboard enables music creators to keep track of their distributed music, streams, downloads, and earnings, via our powerful analytics. Using our smart marketing tools, they can also promote their music.
Using Catalog, music creators are able to easily review and organize all their tracks and releases, manage deliveries to all relevant music services, including the option to distribute to all future music services, create compilations and albums, and much more.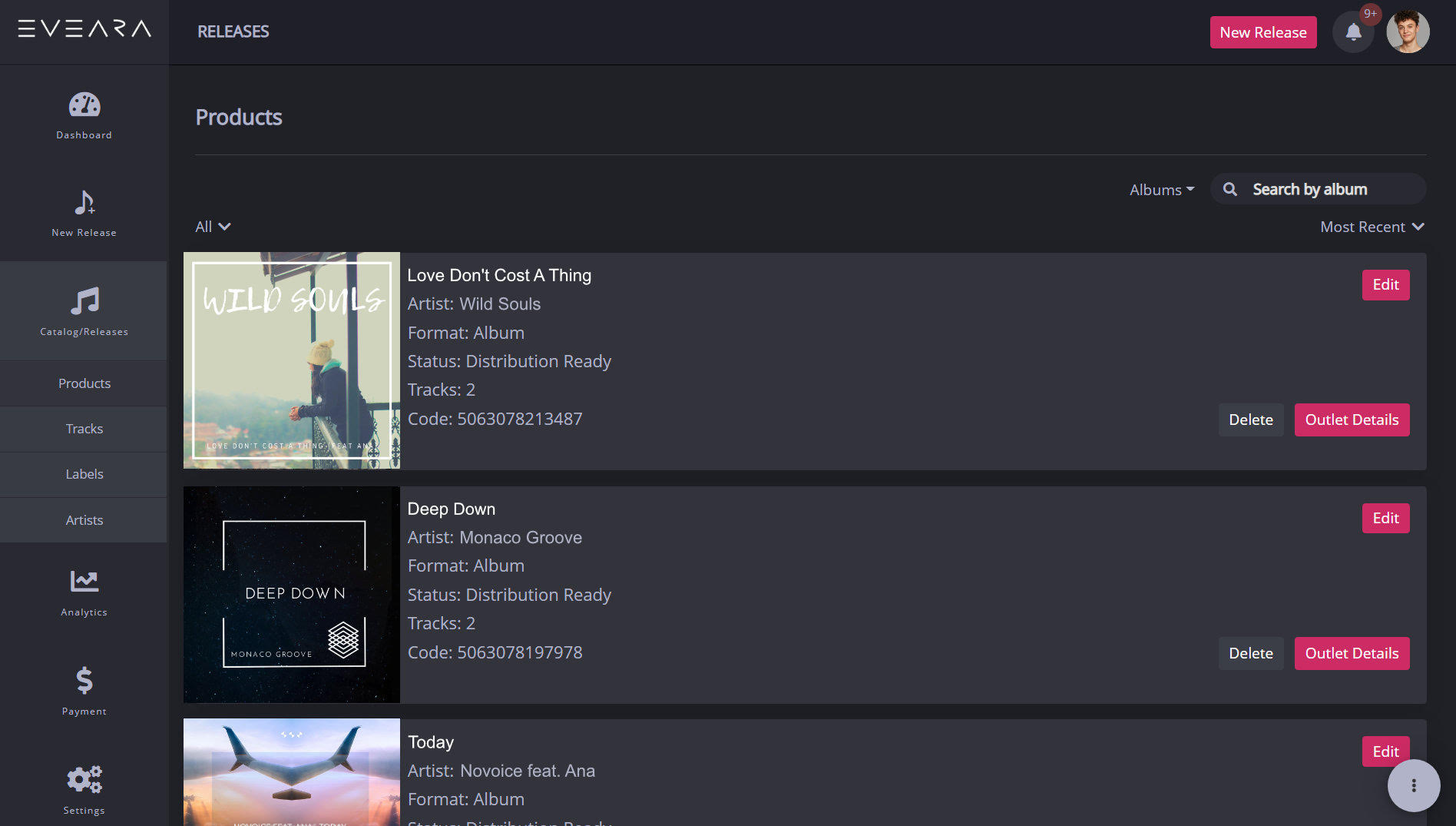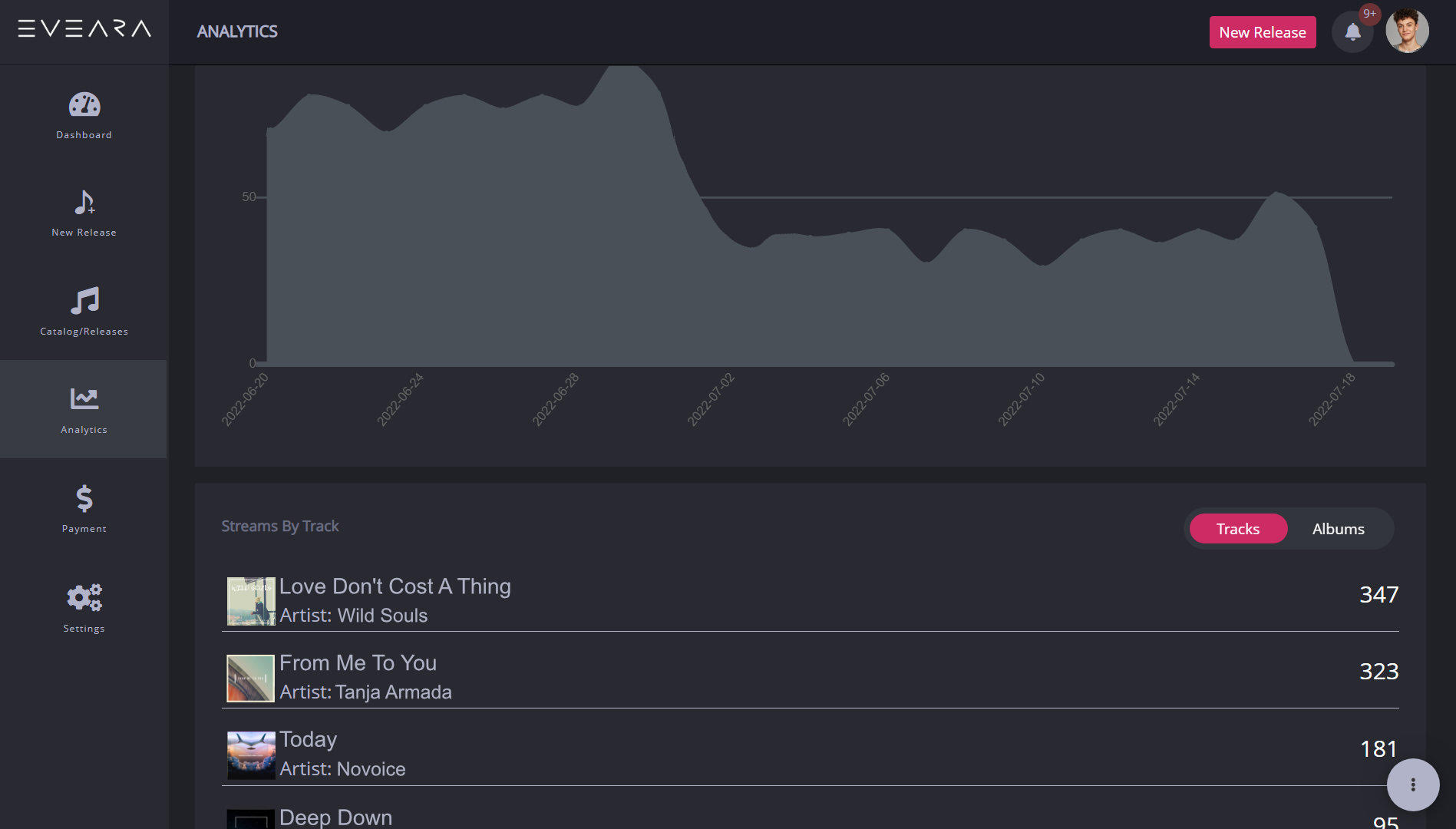 Reporting visualizes valuable metrics, helping music creators to analyze and track streams and downloads, review current and aggregated sales data, and locate fan bases via maps.
EVEARA's powerful promo tools enable music creators to reach out to their fan base via pre-save, and channel their fans via customizable smart links and landing pages, directly to their preferred music streaming services. Creating hype before the official release maximizes chances to get into top playlists, and boosts fan engagement.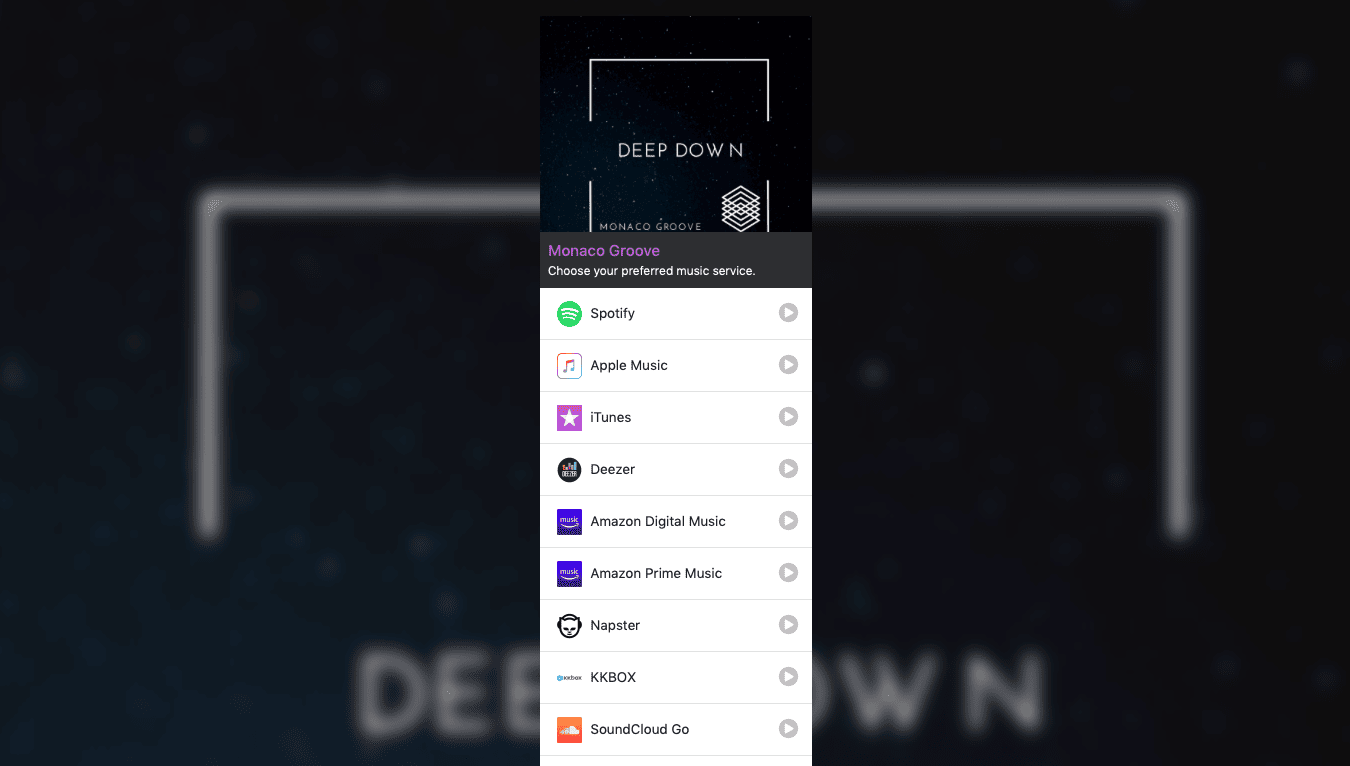 Market Leaders go with EVEARA
Run Your Own Do-It-Yourself Music Distribution Service

Music creators always keep full ownership of their music and collect 100% of the revenue it generates. They are able to add participant splits and distribute to new streaming outlets automatically, at no additional cost. Detailed reporting and analytics of royalty income by streaming/download service and country are also included.

YouTube monetization via Content ID is supported. Once the system identifies a match with the distributed music on YouTube, a Content ID claim will be automatically added to the related video, so all generated revenue from ads displayed as such will be added to the music creator's royalty statements.

EVEARA allows your company to define various user pricing models, subscription plans, or even tailored bundles, individually to your company's needs.

To avoid copyright infringement, all distributed tracks are checked and fingerprinted (in real-time).